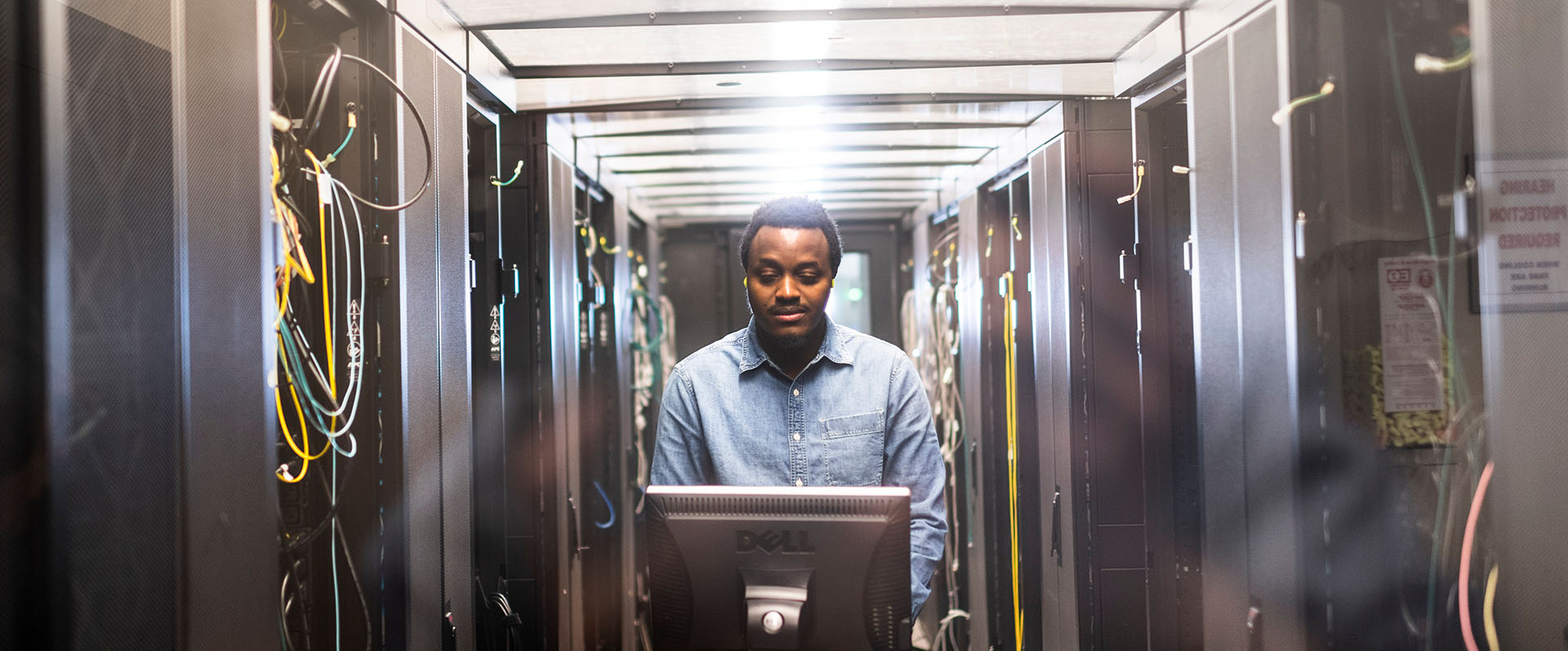 Available Positions
If advancing the state of the art of distributed computing in an academic environment interests you, the Center for High Throughput Computing (CHTC) at the University of Wisconsin-Madison (UW) offers a unique working environment. Our project's home is in the UW Department of Computer Sciences, an internationally recognized department consistently ranked in the top ten across the USA. A position with CHTC will provide you the opportunity to interact with both department faculty and students to translate novel ideas into real-world solutions. The software and infrastructure you will be working on is used by scientists and engineers at hundreds of institutions, from universities to national laboratories and from large high tech corporations to small animation teams.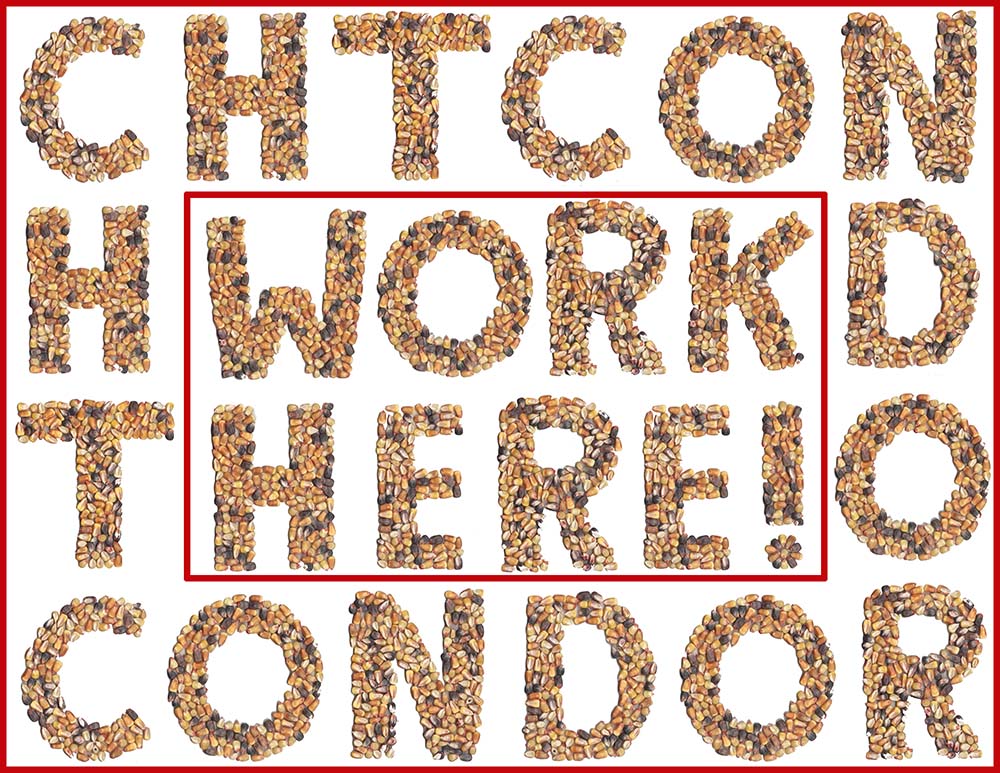 The CHTC is home to a large distributed campus infrastructure that helps scientists on and off campus advance their research. We also develop the HTCondor Software for managing large-scale distributed computing, which we refer to as high-throughput distributed computing. HTCondor powers the CHTC and is used by scientists and businesses around the world. We are involved in many collaborations, including (but not limited to) The Open Science Grid.
Full Time Positions
Details about our open full-time positions are typically provided below. Positions pertaining to "HTCondor" and "CHTC" search terms can also be found on the University's Position Vacancy List (PVL).
UW-Madison - CHTC - Data Engineer
Join the Center for High Throughput Computing (CHTC) as a programmer analyst to help build, maintain, and enhance one of the largest text data-mining platforms in the world. xDD is built to eXtract Dark Data from scientific literature, enabling researchers to find and analyze knowledge from an ever-growing library of over 15 million published articles. Develop data storage processing pipelines to enrich the data within the system, while enabling researchers to find relevant literature and extractions via cutting-edge search retrieval technology. Aid researchers in utilizing the stored data and the computing infrastructure available to create data-mining tools and run analyses. Collaborate with leading machine learning researchers to build and explore enormous domain-specific knowledge graphs. The preferred applicant will be self-motivated and able to work as part of a dynamic team, as well as possessing good communication skills and a desire for continuous learning. Our Center is supportive of staff continuing their education; numerous team members have subsequently pursued graduate degrees.
View Full Job Listing
Morgridge Research Computing - Research Software Engineer
The Research Software Engineer (RSE) at the Morgridge Institute for Research will work to bring modern software engineering techniques and approaches to research projects at the institute as part of long-running engagements and collaborations between scientists. At Morgridge, the RSE will sit at the nexus of exciting research, large-scale computing, and national cyberinfrastructure projects. Whether it's bringing a codebase up to production quality, designing programmatic interfaces, or making workloads run more effectively across thousands of cores, the RSE will have a diversity of challenges and help advance Morgridge's goals of Fearless Science.
Posting Coming Soon
Student Hourly Positions (Undergrad and Grad)
We're always looking for smart motivated students to partner with software developer and system administrator mentors. We expect students to work between 10 and 20 hours a week, with 10 of those being during business hours, with some flexibility on remaining hours. During the summer and breaks, it is possible to work up to 40 hours per week.
Student Writer
The NSF Partnership to Advance Throughput Computing (PATh) is looking for a Student Science Writer to promote the impacts of the project on research and campuses across the country. The position will provide opportunities to learn about research across multiple domains, to develop an understanding of computational research methods and computing technologies, and to advance the understanding of these concepts by relevant audiences.
The position will work 10-20 hours per week. Work hours will be flexible, but mostly between 8am – 5pm, Monday – Friday.
View Full Job Listing
Graduate Student Research and Project Assistantship (RA, PA) Openings
Interested graduate students should contact Professor Livny directly to inquire about working with the project.
In addition to positions within the CHTC, other departments and centers on the UW campus regularly hire people to work with HTCondor. Searching for "HTCondor" in the link above, may turn up full-time CHTC-related jobs in other departments
---
Benefits
The University of Wisconsin-Madison is a great place to work. You can read about the benefits in detail elsewhere. In short, we have five weeks of vacation/personal time per year, very good health insurance (and cost effective for entire families), and a good retirement plan. Please note that the minimum salary in our job listings are just that - the minimum. Compensation will increase with experience.
In addition to the official benefits, there are many side benefits:
You will work with the CHTC team. We are world leaders in solving interesting distributed computing problems!
You can attend interesting talks in the department
Relatively flexible working hours — we value work-life balance.
A Discounted Bus Pass!
You get staff access to the Union, the UW athletic facilities, and the UW library system.
We're in a lively neighborhood with great restaurants in easy walking distance.
---
If you are interested in a position with CHTC, explore the job listings below! If you would like to apply, send your resume and cover letter to htcondor-jobs@cs.wisc.edu, and indicate which job you would like to apply for.
Please note:
A criminal background check will be conducted prior to hiring.
A period of evaluation will be required.
UW-Madison is an equal opportunity/affirmative action employer. We promote excellence through diversity and encourage all qualified individuals to apply.