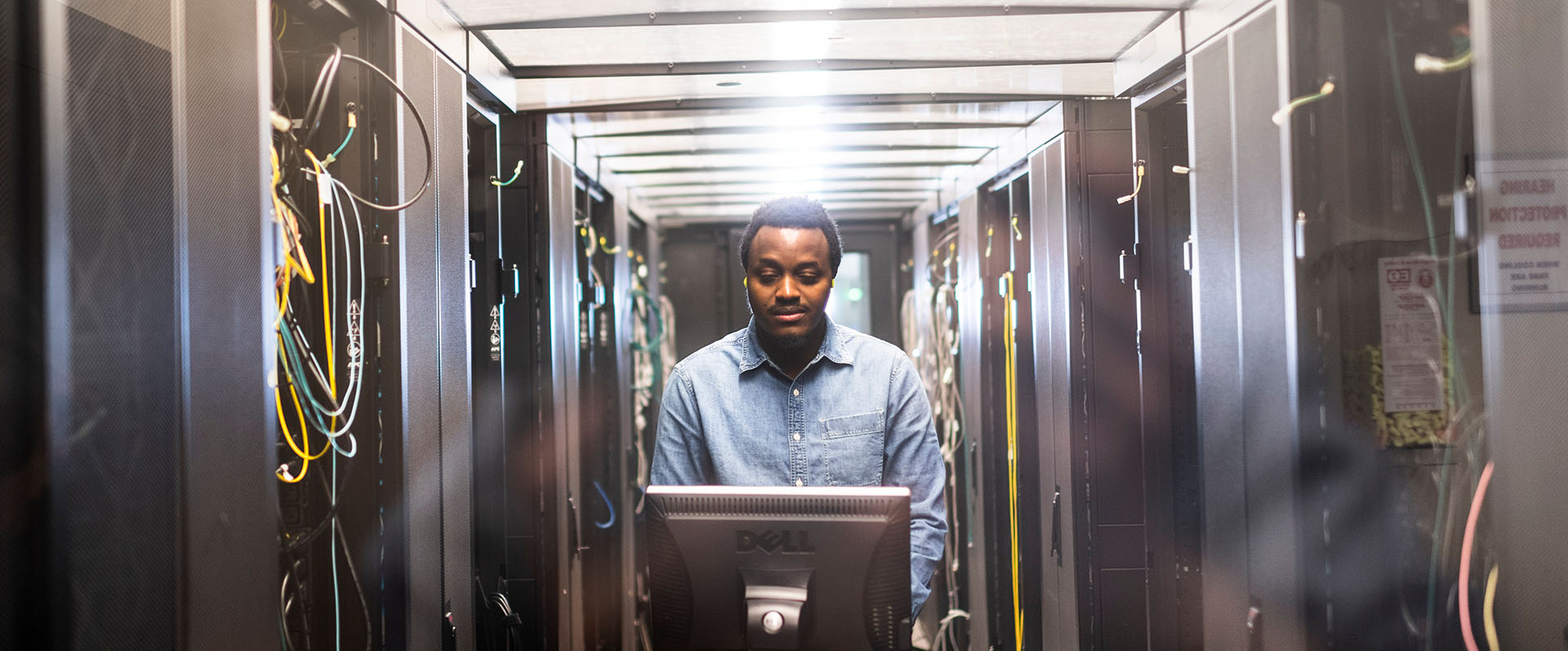 Available Positions
If advancing the state of the art of distributed computing in an academic environment interests you, the Center for High Throughput Computing (CHTC) at the University of Wisconsin-Madison (UW) offers a unique working environment. Our project's home is in the UW Department of Computer Sciences, an internationally recognized department consistently ranked in the top ten across the USA. A position with CHTC will provide you the opportunity to interact with both department faculty and students to translate novel ideas into real-world solutions. The software and infrastructure you will be working on is used by scientists and engineers at hundreds of institutions, from universities to national laboratories and from large high tech corporations to small animation teams.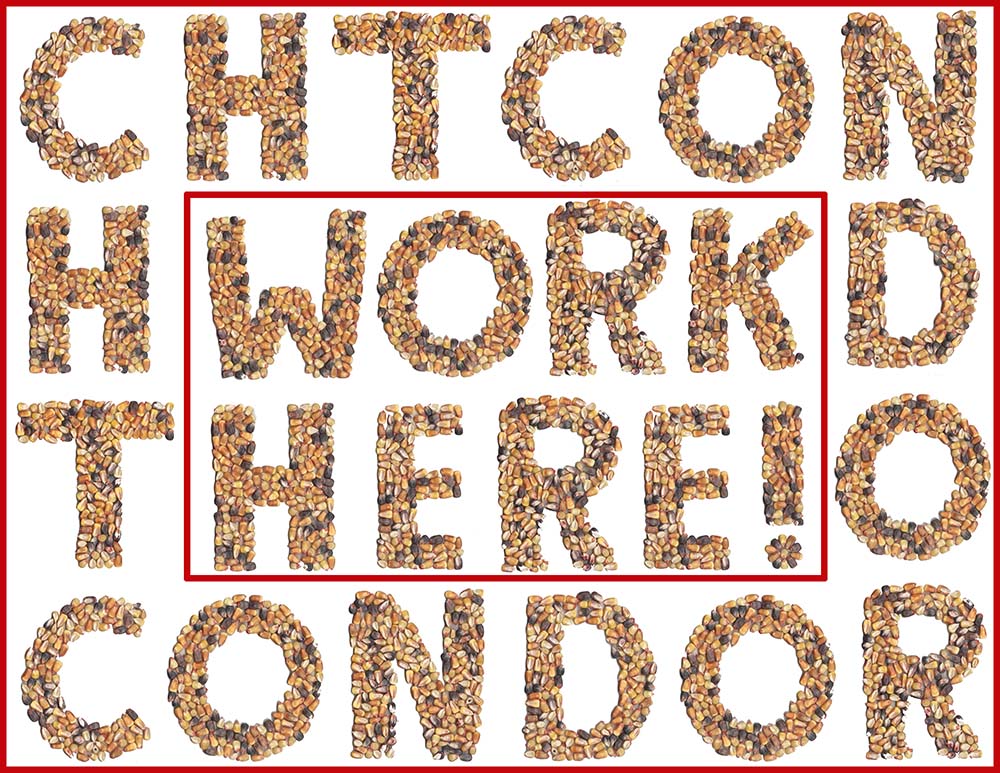 The CHTC is home to a large distributed campus infrastructure that helps scientists on and off campus advance their research. We also develop the HTCondor Software for managing large-scale distributed computing, which we refer to as high-throughput distributed computing. HTCondor powers the CHTC and is used by scientists and businesses around the world. We are involved in many collaborations, including (but not limited to) The OSG.
Full Time Positions
Details about our open full-time positions are typically provided below. Positions pertaining to "HTCondor" and "CHTC" search terms can also be found on the University's Position Vacancy List (PVL).
Morgridge - Research Software Engineer
The Open Science Data Federation (OSDF) integrates scientific data repositories and distributes petabytes of data to compute clusters across the nation. We are in the process of reengineering how the pieces of OSDF fit together and integrate with the rest of the OSG services. Sharpen your Go, Python, and C++ skills and get in on the ground floor of this systems engineering project!
View Full Job Listing
CHTC - Software Engineer
Join the Center for High Throughput Computing (CHTC) as a software engineer working on implementing the next generation of large-scale distributed computing actively used by many of the largest science projects in the world!
This is the perfect opportunity for a recent graduate to gain valuable experience developing system software in a large-scale Linux environment using Python and/or C++. You will work with colleagues to support and enhance the Open Science Data Federation which enables scientists and engineers to share data and access it from systems ranging from a laptop to tens of thousands of CPU cores as a part of a global computing infrastructure.
View Full Job Listing
Student Hourly Positions (Undergrad and Grad)
We're always looking for smart motivated students to partner with software developer and system administrator mentors. We expect students to work between 10 and 20 hours a week, with 10 of those being during business hours, with some flexibility on remaining hours. During the summer and breaks, it is possible to work up to 40 hours per week.
CHTC - System Administrator Intern
CHTC manages more than 1,000 servers and VMs across 5 datacenters. Want to learn how this comes together? The system administrator intern has the opportunity to start hands-on with physically managing and diagnosing servers and the ability to expand your reach in networking, system configuration, and debugging distributed applications.
Posting as SYSTEM ADMINISTRATOR INTERN at Morgridge for the summer.
View Full Job Listing
Morgridge - Student Office Assistant
Interested in communicating science through social media? Want to see how a big research project comes together "under the hood"? This position's tasks include social media, event planning, reporting metrics, writing, and general office support. Ideal candidates will be working towards an associate or bachelor's degree and have a minimum of a year remaining prior to graduating.
View Full Job Listing
OSG - IRIS-HEP Student Fellow
The OSG Consortium offers an integrated software stack for distributed High Throughput Computing. Frontier Squid is part of this software stack and acts as an HTTP proxy, caching requests to improve network usage. We are looking for a student developer to learn container and service management, help convert the application to run inside Kubernetes (a service orchestration framework) and configure horizontal scaling for the application.
Expected position as IRIS-HEP STUDENT FELLOW at UW-Madison. Details will soon be posted here.
---
Benefits
The University of Wisconsin-Madison is a great place to work. You can read about the benefits in detail elsewhere. In short, we have five weeks of vacation/personal time per year, very good health insurance (and cost effective for entire families), and a good retirement plan. Please note that the minimum salary in our job listings are just that - the minimum. Compensation will increase with experience.
In addition to the official benefits, there are many side benefits:
You will work with the CHTC team. We are world leaders in solving interesting distributed computing problems!
You can attend interesting talks in the department
Relatively flexible working hours — we value work-life balance.
A Discounted Bus Pass!
You get staff access to the Union, the UW athletic facilities, and the UW library system.
We're in a lively neighborhood with great restaurants in easy walking distance.
---
If you are interested in a position with CHTC, explore the job listings below! If you would like to apply, send your resume and cover letter to htcondor-jobs@cs.wisc.edu, and indicate which job you would like to apply for.
Please note:
A criminal background check will be conducted prior to hiring.
A period of evaluation will be required.
UW-Madison is an equal opportunity/affirmative action employer. We promote excellence through diversity and encourage all qualified individuals to apply.